Fort Hunt Animal Hospital is aware of the vast amount of information available on the Internet. Our team has taken the time and evaluated the following sites. We trust the information the listed websites provide to you, our client, and member of our family.
Basic Veterinary Resources
At Fort Hunt Animal Hospital, we understand that there's a lot of information on the Internet about animal care – and much of it may be unreliable or in conflict with reputable resources.
For your consideration, we've taken the time to evaluate many of the websites out there, and the ones we find to be reputable are included below.
If you have questions about caring for your pets, please check out these resources or call our hospital at (703) 360-6100.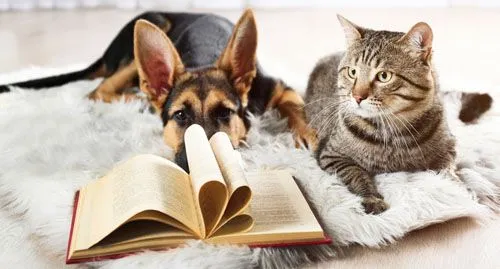 Valuable Websites for Animal Lovers
American Animal Hospital Association

www.aaha.org
American Kennel Club
www.akc.org
American Veterinary Medical Association
www.avma.org
ASPCA Animal Poison Control

www.aspca.org/pet-care/animal-poison-control
Association of American Veterinary Medical Colleges

Colorado State- Veterinary Pain Scales
www.vetmedbiosci.colostate.edu

Fear Free Happy Homes

Home Again- Pet Recovery
OHIO State Quality of Life

Veterinary Partners